Best practices
Using Paage in LinkedIn DM's
Captivate prospects and track engagement with personalized mini landing pages in LinkedIn DMs.
---
Why use Paage in LinkedIn DM's?
It's hard to grab your buyer's attention on LinkedIn.
Long messages with multiple links can seem like spam. And LinkedIn doesn't always tell you if your message was read.
Enter Paage. It's a mini landing page that you can send to your buyer.
It has a pitch about your product and all your resources in one place.
You can track how long your buyer spends on it. This makes it easier to see which prospects are interested and focus on them.
How to structure your Paage
Create a New Paage > Select the Prospecting template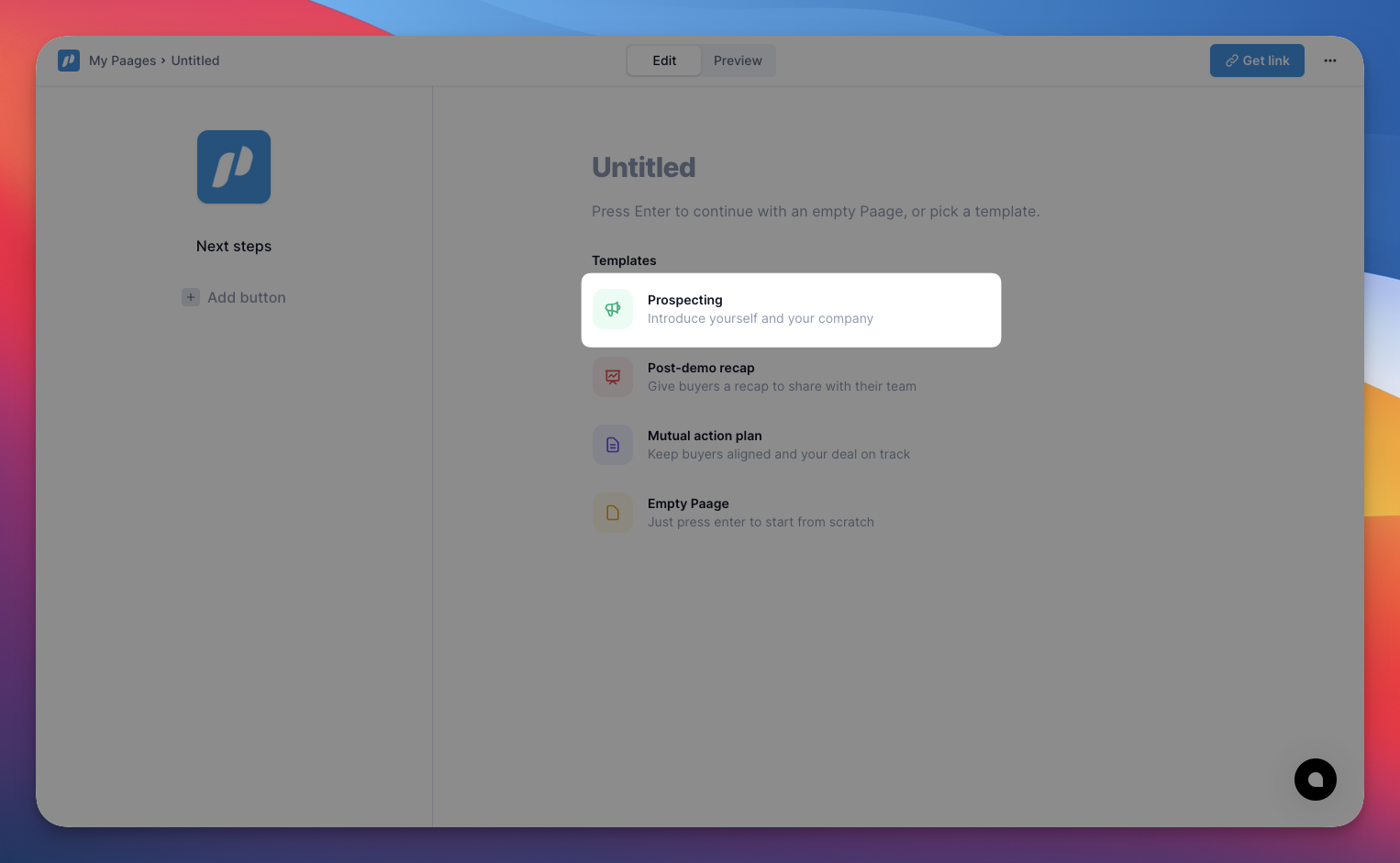 The ideal prospecting Paage should include
Headline focused directly on the benefit prospects would unlock by using your app
Short, non jargon overview of how your app works
Short product demo
Highlights pain points prospects often feel without your app
Highlights why your app is uniquely capable of solving it
Address any common objection prospects have
Shows off customer logos prospects would recognize
Testimonials from established leaders
List of tools your app will integrate with, so there's less friction in getting started
Link to book a meeting
Adding to your LinkedIn message
Include everything in your Paage link so buyers have easy access to all the information you want to share with them.
Plus, you can track how long they look at it and if they forward it internally.
Each Paage link comes with a personalized thumbnail
Paage generates a personalized thumbnail for each link you create, so your link stands out.
Simply paste your Paage link into your chat, and LinkedIn will expand it to show the preview image.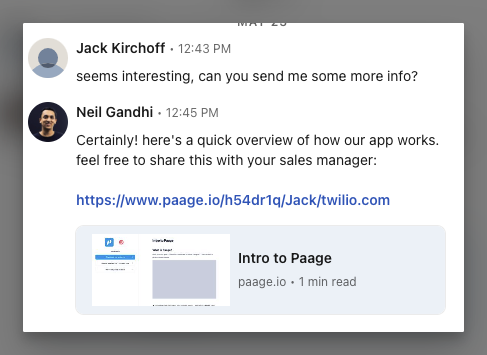 Install the chrome extension
This way, you can easily grab a Paage link right from LinkedIn.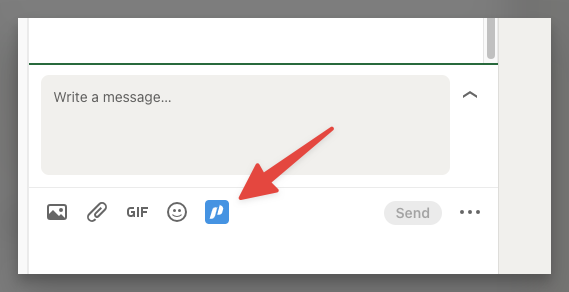 ---
Bonus: 3 ways to spruce up your Paage
Type / in your Paage to open up a list of customization options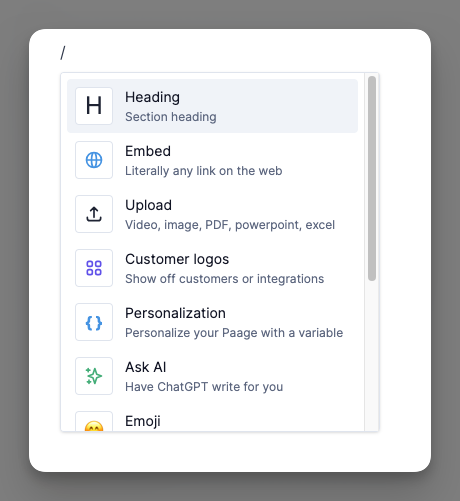 /customers to show off a grid of customer logos or integrations

/embed to embed in a video, google doc, zoom link, calendar, literally anything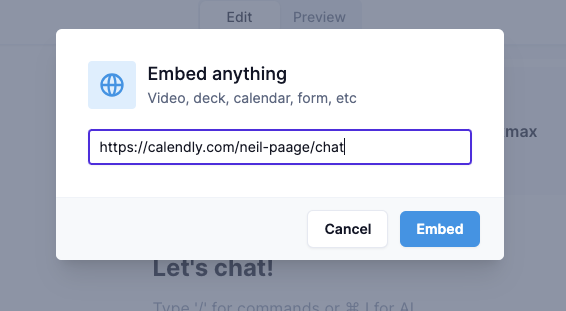 /gif to search and embed in a Giphy