Pro tips
Embedding in Paage
Embed all your resources in Paage to create a one-stop-shop for your buyer
---
How do I embed something?
Type /embed into your Paage and click the button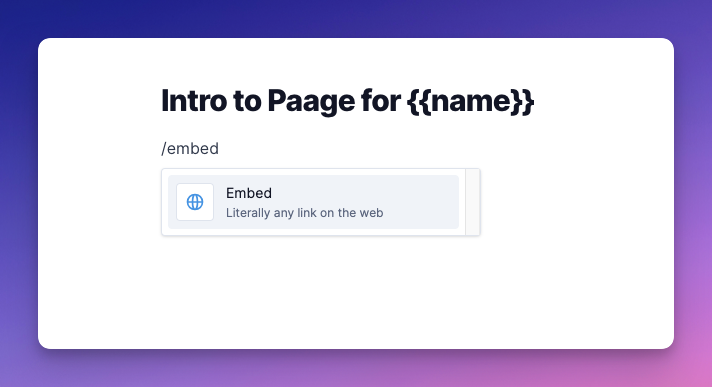 Paste any link into the modal and click embed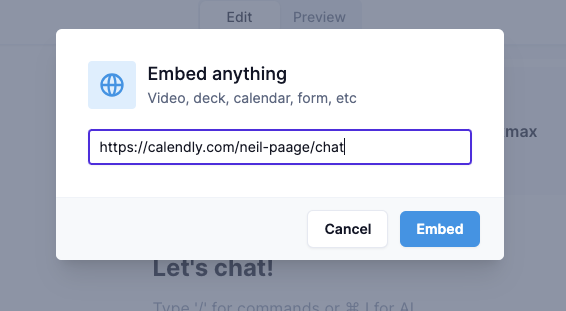 What can I embed?
All you need to do is paste your link into the embed modal. Paage takes care of figuring out how to embed it for you!
Loom, Vidyard, Wistia, Youtube, Vimeo
Zoom recording/webinar links
Calendly, Outreach Calendar, Salesloft Calendar, SavvyCal, Cal
Google doc / Google Slide / Google sheets
Any .pdf link
Figma
2,000+ more sites!
Can't embed? No problem
If Paage can't embed the link, it will create a beautiful thumbnail widget
You'll be able to customize the title and description that appear on the widget.
To do this, just paste your link into the /embed modal, and Paage will determine if your resource is embeddable.