Core concepts
How team sharing works
Invite your coworkers to Paage and collaborate on Paages together.
---
Who is part of my team?
When you and your coworkers join Paage using your company email addresses, you automatically become part of the same team.
For example, if you signed up with an email like bob@google.com, you will be connected to a team with all other employees who have @google.com emails.
To see your teammates, visit the /members page.
How do I share Paages with teammates?
To share a Paage with your teammates, go to the /paages tab, click the "..." next to your Paage, and select Share with team.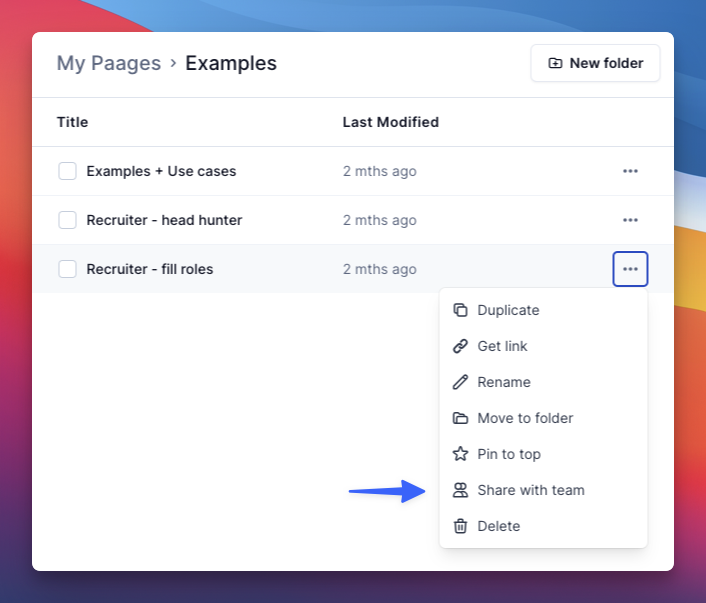 Alternatively, if you're currently editing a Paage, click the "..." in the top right corner and choose Share with team.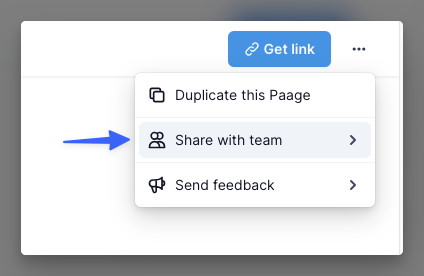 All Paages that you share with your teammates, as well as the ones they share with you, can be found on the /team page.
Permissions
Once you've shared a Paage with someone on your team, they will have the ability to edit and duplicate the Paage. We are actively working on developing more permission controls - stay tuned!